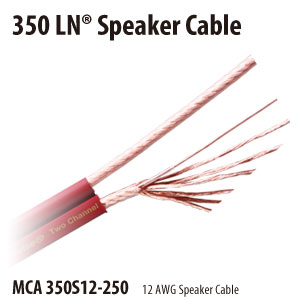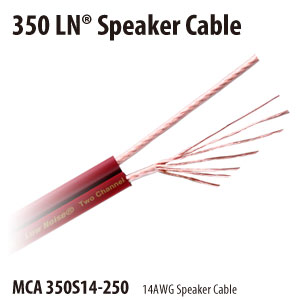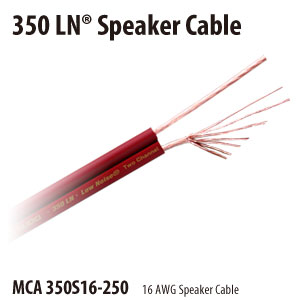 Patented Monster Technologies Increase Power Transfer to Your Speakers for Maximum Sonic Clarity
12AWG, 14AWG, 16AWG size cables lined up for suitable choice for your Speakers and Amplifiers
Using advanced performance speaker cable is an investment that pays off. Featuring patented Monster technologies including 2-way Time Correct® windings, and LPE insulation, Monster Car Aufdio 350LN Series Speaker Cables deliver the power your speakers need for music, movie and video game audio with increased clarity—down to the last detail. You'll experience sound quality more powerful than ever as the bass comes alive and the midrange becomes crystal clear.
2-way Time Correct® windings with dual wire networks for enhanced sound
Innovative LPE insulation reduces signal loss and distortion for impressive clarity and wide dynamic range
Flexible, heavy-duty Duraflex® jacket makes cable durable and easy to use
MCA 350S12-250 : 250ft.350S 12AWG Bulk Cable – 76.2m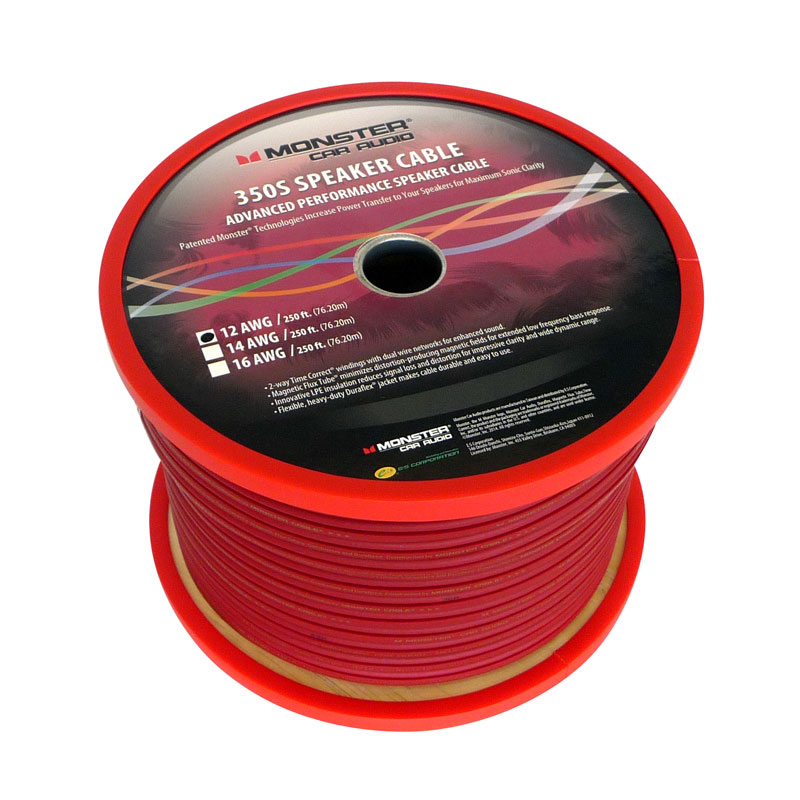 MCA 350S14-250 : 250ft.350S 14AWG Bulk Cable – 76.2m
MCA 350S16-250 : 250ft.350S 16AWG Bulk Cable – 76.2m